"More and more Hawke's Bay properties are being sold outside New Zealand shores.  The ability to market property overseas via the internet and, with the attraction of New Zealand's clean, green image and New Zealand as a safe haven, more and more overseas people are looking to acquire property in New Zealand."
To control the sale of rural land to overseas buyers the New Zealand Government has rules in place, overseen by the Overseas Investment Office.
In New Zealand there are now many restrictions for overseas people or entities to consider before looking to purchase property.
Certain overseas people can apply for OIO consent to buy one New Zealand home and live in it.
To check your eligibility check the guides on the overseas investment website run by Land Information New Zealand.
Hawke's Bay is one of the top destinations for both national and international visitors with its strong Art Deco connections, top food and wine, fabulous weather and fantastic outdoor adventure destinations, the sandy beaches, wide rivers and remote ranges.  It's no wonder people decide to stay!
Find out more about Hawke's Bay: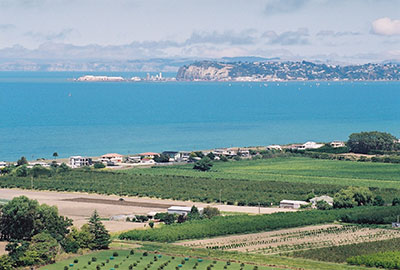 New Zealand terminology
We generally categorise lifestyle properties into two groups, bare land and lifestyle (with a home).
Our legal system uses hectares to donate land area but many people are more familiar with acres, hence they are often both quoted.
The lifestyle sector deals with semi rural and rural land from half an acre/2000m2 to 100 acres/40 hectares.
Other comparable terminology used overseas would be:
Lifestyle properties
Country houses
Country estates
Residential farms
Farms
Equestrian
Estates
Farm houses
Country homes
Ranch
Hobby farms
Holiday homes
Cottages
Bare land for sale
Plots
Small holdings
Small blocks for sale
Acreage
Vacant land